Voxx Coffee Concept
Branding, Illustration, Product Design, Packaging Design, Photography
Approximately 3 weeks
The Challenge
Voxx Coffee, produces their own custom blend of premium beans sourced through farmers in the world's best coffee growing regions. I was tasked with creating a new product and packaging line that appealed to the 20-30 year old demographic. The goals were to incorporate the existing brand identity, while adding new visual components. All products and packaging must follow Washington State and FDA laws and requirements.
What I Did
Product Design

Research

Logo Variations

Illustration

Packaging Design

Photography
The Approach
I became familiar with Voxx Coffee as a brand and explored the atmosphere of one of their locations. I then asked my peers what benefits they would like to experience from a coffee product. The key things were products that facilitated motivation, relaxation, focus, energy, clarity and a better sleep at night, without spending too much money. The majority of people located in Seattle, WA between the ages of 20-30 consume both coffee and weed every week, or have at some point in their life. Voxx prides itself on their beans, so what if there was a way to research specific weed strains and coffee beans to pair them specifically based on their taste and benefits? This would bring "wake and bake" to the next level.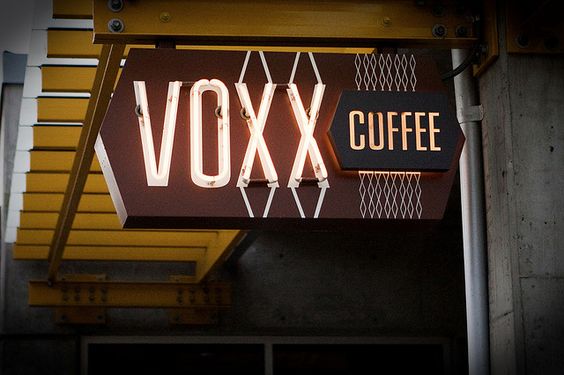 Illustration
A big part of the visual system for Voxx was the incorporation of illustration. Seattle is known for coffee and legal weed. A new product line that incorporates both of these products, while staying consistent enough with their existing brand, while adding a remix allows Voxx to stand out from competitors. Weed products and packaging must follow the laws and regulations accordingly. It was important to research the laws and regulations to incorporate properly within overall design.